I graduated from George Mason University in May of 2009, earning a Bachelor of Arts degree in English, with a concentration in Creative Writing. I also minored in Japanese Studies. I graduated cum laude, and was on the Dean's List for seven out of my eight semesters at Mason.
During my college years, I've taken many English courses in literature and creative writing, both fiction and non-fiction. I've also taken several years of Japanese, a year of Latin, and an introductory Film Studies course. At George Mason I've received a global education, studying anthropology, Asian history, world music, and Eastern religions.
After I realized that I missed being at school, I decided to start taking classes again, and earned a certificate in American Sign Language. Even though I decided not to pursue interpreting, I hope to keep using my ASL skills and eventually become fluent.
I'm currently working as a manager at a public library. My career interests lie in writing/editing and library work. I enjoy the library environment because I can work both individually and with a team or with patrons to help them locate information. I appreciate working in a creative environment with interesting people and challenging projects that will further develop my skills. Every job is an opportunity for education, and I enjoy improving my skills and learning new ones in a work environment.
If you'd like my full resume, please email me at kerri@squareways.com.
I love TV and film, especially those of the sci-fi variety. Buffy the Vampire Slayer, Firefly, Doctor Who, Torchwood, and Supernatural are some of my favorites. Some of my favorite work during college was writing papers with a focus on film and television analysis. I also love creative writing, reading, knitting and crocheting, and learning new languages. I'm always interested in developing new hobbies and learning new things. In fact, web design started out as a hobby for me. I first taught myself basic HTML when I was a teenager, but in more recent years, I've expanded my knowledge of web design through academic courses. I also enjoy occasionally taking on seemingly impossible challenges. Every year since 2006, I've tried to write a novel for National Novel Writing Month. In both 2008 and 2009, I reached the goal of writing 50,000 words in one month.
As I said, I'm always interested in learning new things. We'll see what this year brings.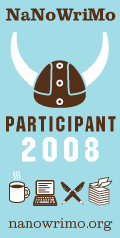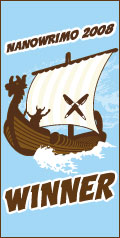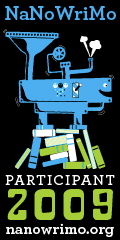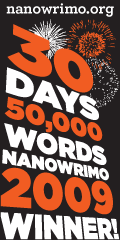 Kerri Zuiker - August, 2013.